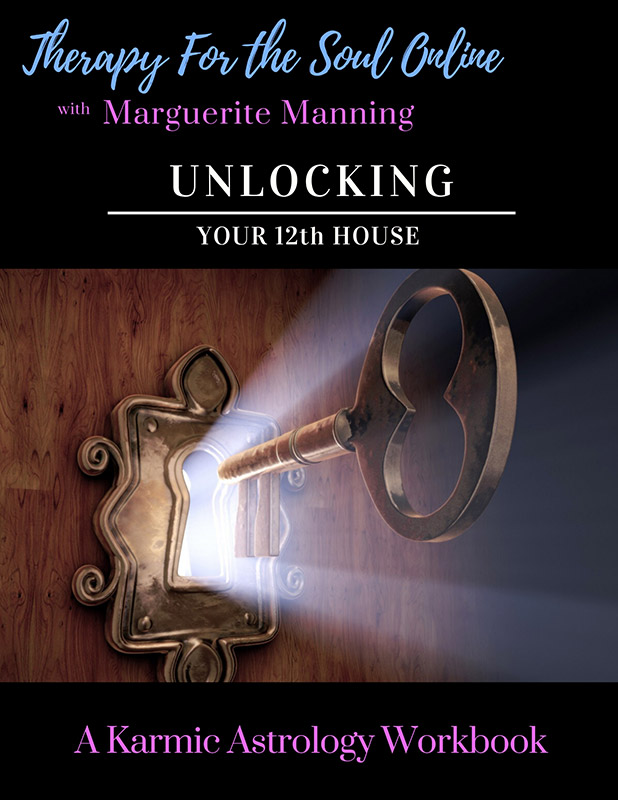 Unlocking Your 12th House Workbook
There's a reason the 12th house of the birth chart is often referred to as the house of secrets, sorrows and self-undoing: it is an astrological reflection of your unconscious past. The one section of your birth sky that documents your soul's journey into this lifetime and, for that reason, the only place in your birth chart that reveals all the emotional baggage your soul couldn't let go of from the last one. Not surprisingly, the same unjustified fears, improper programming and self-sabotaging memories that, in all likelihood, have been keeping you from living up to your destiny today.
Good to know, but even better to change and now you can. This new 2-part karmic astrology workbook course, complete with a user friendly Chart Tools guide for helping you find your way around your birth chart, not only provides you with the pivotal astrological keys you'll need to access the painful secrets and outdated self-undoing your soul has been secretly hoarding for eons, but shows you how to consciously determine what can (and must) be done to finally get rid of them. Game changing to say the least. Life changing to say the most.
Why Keep Destiny Waiting?
Buy this breakthrough course NOW and start:
1.
Unlocking Your Past.
Discover the backstory of your last life and what caused the shame and improper programming that kept you from living up to it.

2.
Understanding Your Present
Learn how the very same undermining influences from yesterday are still affecting the quality of your life today.

3.
Taking Charge Of Your Future
Identify the steps you can take now to break those unconscious cycles and start living up to your soul's chosen destiny in this life.
Download it TODAY!
UNLOCKING YOUR 12th HOUSE WORKBOOK COURSE
for just $17.99
Closet cleaning was never so therapeutic.